Handwritten MJ Note -- I'm Gonna 'Make Huge $'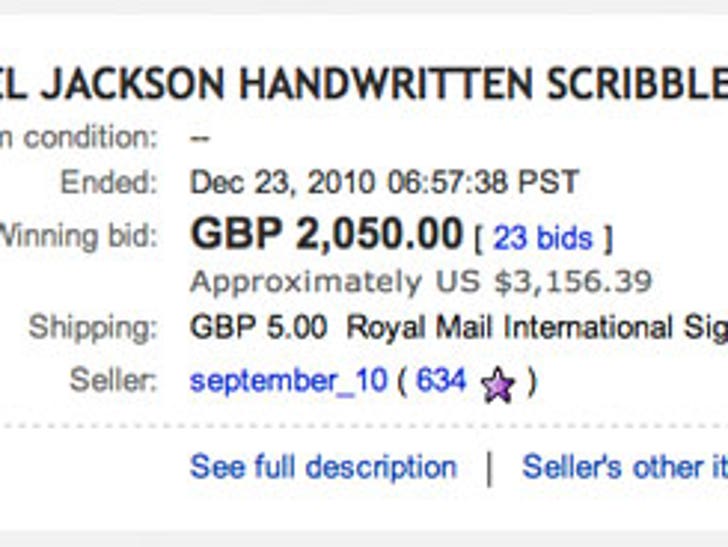 Michael Jackson planned to "make huge $" before his death last year -- at least according to a note handwritten by the King of Pop himself that recently sold for a ton of cash.
The memo -- which was just auctioned off on eBay for more than $3,000 -- was allegedly found in June 2009 by staff working at MJ's home in Holmby Hills.
The note -- purportedly handwritten by MJ -- seems to reference his then upcoming "This Is It" concert series in London -- "One year in London 3? International # 1 2 3 4 5 albums and single."
The note -- written on Dr. Arnie Klein's stationary -- continues, "Talk to digital people, Universal, Warner ... make huge $" ... followed by the words, "Who's doing sculpture for Halloween special."
FYI -- the red stuff on the note ain't blood ... the seller claims it's simply a drink stain.