Stephen Baldwin: Costner 'Robbed' Me In BP Disaster
Stephen Baldwin:
Costner 'Robbed' Me in BP Disaster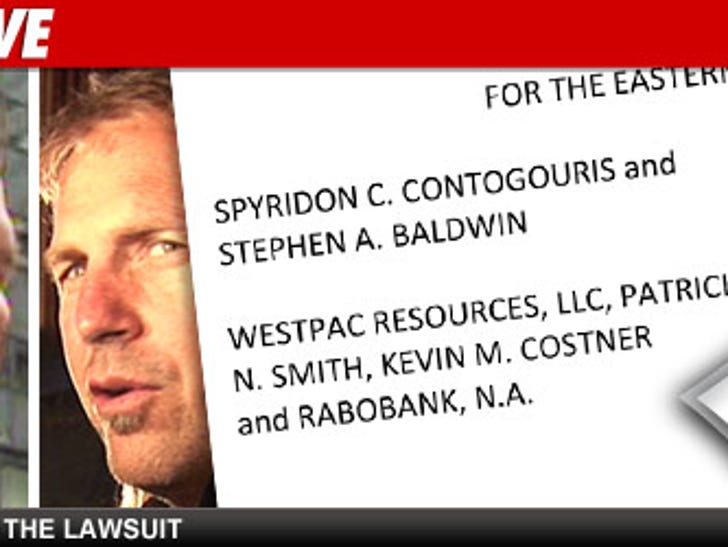 Stephen Baldwin is suing Kevin Costner, claiming Costner and his business partner "schemed" to make millions of dollars off the BP oil rig disaster ... by allegedly duping Baldwin into selling shares in a company that builds machines that separate oil from water.
In a lawsuit filed in Louisiana federal court, Baldwin claims in April, he had a meeting in the wake of the oil disaster, and decided to become a 10% partner in an invention backed by Costner -- a device that separated oil from water that was actually developed during the filming of "Waterworld."
According to the lawsuit, Costner and his partners made it seem as if Costner had already sold his shares in the company when in fact he was still heavily invested. Baldwin also claims the company misrepresented that there was no deal to sell the contraption to BP.
Baldwin alleges he was duped into selling his shares back to the company so Costner and his partners could score a bigger profit in a deal that was already inked -- specifically, a deal with BP valued at more than $52 million.
Baldwin is suing for unspecified damages. No comment from Costner's camp.