ALF's Shocking N-Bomb -- Producer Says 'No Big Deal'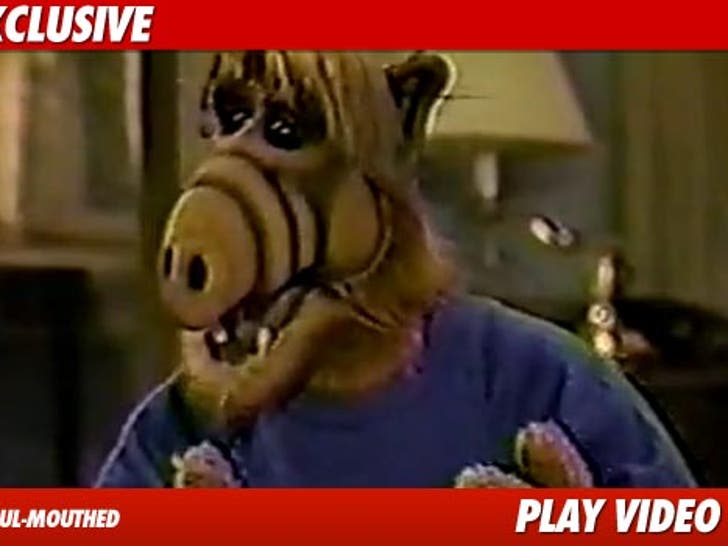 In the midst of a racist N-bomb scandal -- former 80s sitcom star "ALF" is finding support from one of the show's main producers ... who claims the cat-eater's comments were not meant to be offensive.
In case you missed it, a shocking outtake reel from the show -- roughly 20 years old -- recently surfaced online, featuring the puppet (voiced by creator Paul Fusco) making sexually charged comments ... and dropping the N-bomb three times (roughly 4:40 into the clip).
TMZ spoke with Steve Lamar -- associate producer on ALF for three years -- who tells us, "You're talking about 20 years ago when the world was not so ridiculously PC. Anyone that's offended needs to lighten up already."
We also spoke to "ALF" co-star John LaMotta -- who played the nosy neighbor -- and while he didn't have an explanation for the N-bomb incident ... he did tell us, "I thought the show "ALF" was a piece of sh*t ... worst work I ever did."