Lohans Mulling Over Legal Action Against Movie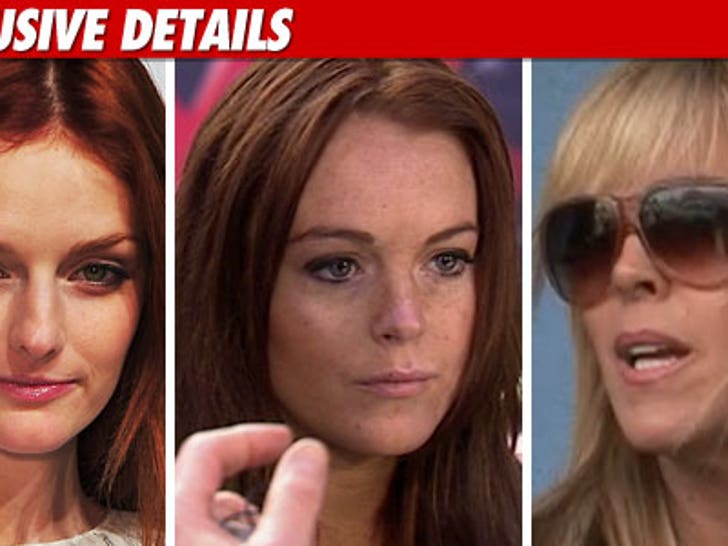 Producers of "Dogs in Pocketbooks" -- a movie pretty clearly based on Lindsay Lohan's wild ride -- may have to open their own pocketbooks, because the Lohan clan is considering legal action.
As we told you yesterday, "Dogs" is based on a spoiled brat prone to alcohol and cocaine binges, reckless driving, failed rehab attempts, career-ending partying and ruthless hangers-on.
Lydia Hearst, Lindsay's spitting image, will star in the movie.
Dina Lohan says the new movie "is definitely based on Lindsay's likeness," and "We have a very strong case. It's shadowing E*TRADE" -- referring to Lohan's suit against the online brokerage firm which produced a commercial featuring a baby Lindsay.
Now we've learned Lohan's family lawyer, Stephanie Ovadia, has been contacted by the Lohan family and it seems Ovadia thinks they have a case: "They are again using her likeness without her being compensated."
Ovadia adds, "Not only that but they are advertising the fact that they are using her likeness."
Dina warns, "Anyone bringing negativity will be dealt with accordingly."