'Teen Mom' Amber Portwood Pleads Not Guilty
'Teen Mom' Amber Portwood
Pleads Not Guilty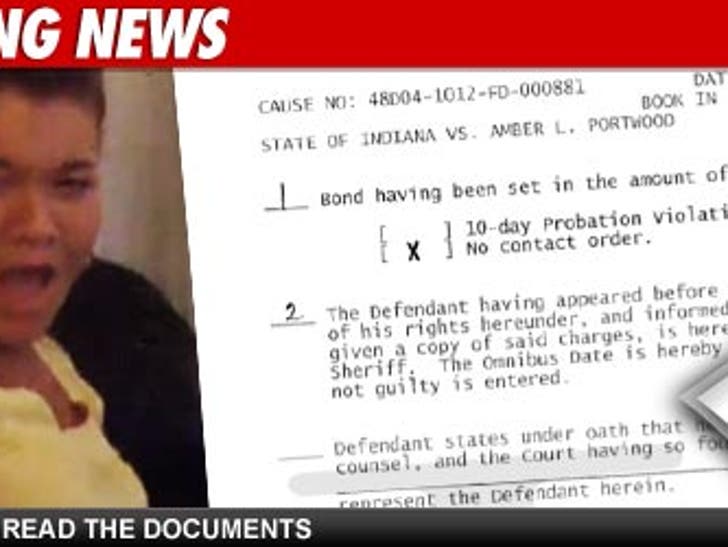 "Teen Mom" Amber Portwood just pleaded not guilty to beating her baby daddy.
Portwood is charged with several crimes, including felony domestic battery and felony child neglect.
The incident was captured on tape for the show.
Amber, who is being held on $5,000 bail, is expected to be released later today.
The Indiana court also prohibited Amber from having any contact with her daughter or the alleged victim.