New Vikings QB -- Most Wanted Man In Minnesota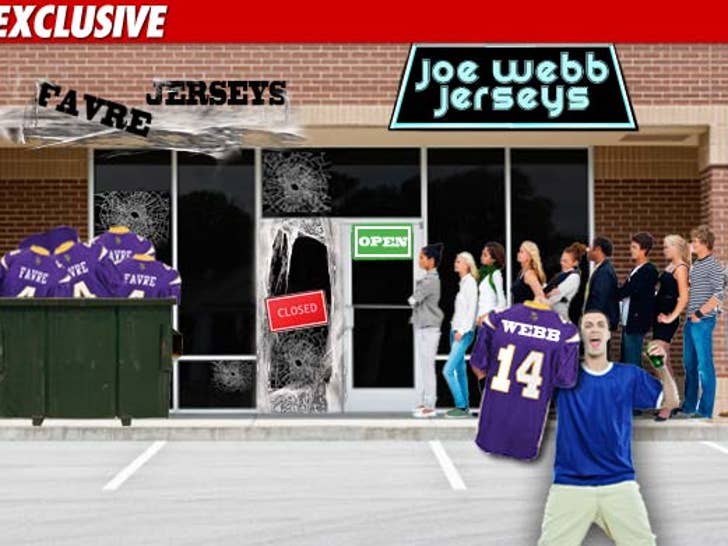 Ever since new Minnesota Vikings QB Joe Webb laid a beat down on the Philadelphia Eagles this week, fans have been scrambling for official Webb gear -- there's just one problem ... there is none.
We spoke to multiple Vikings' merchandise shops in Minnesota who tell us they've been bombarded this week by fans who want Webb jerseys -- but because he was a 3rd string QB up until a few days ago ... no Webb gear was ever mass produced for retail.
We're told the only way to get your hands on a Joe Webb jersey this season is to order a "personalized" one ... and even then, it may not arrive until after the season ends.
On the other side of the spectrum -- we're told sales of Favre merchandise have gone colder than the field he was concussed on.
The times they are a-changin'.