Snoop Collects $20k from UFC Boss in Laker Bet
Snoop
Collects $20k from
UFC Boss in Laker Bet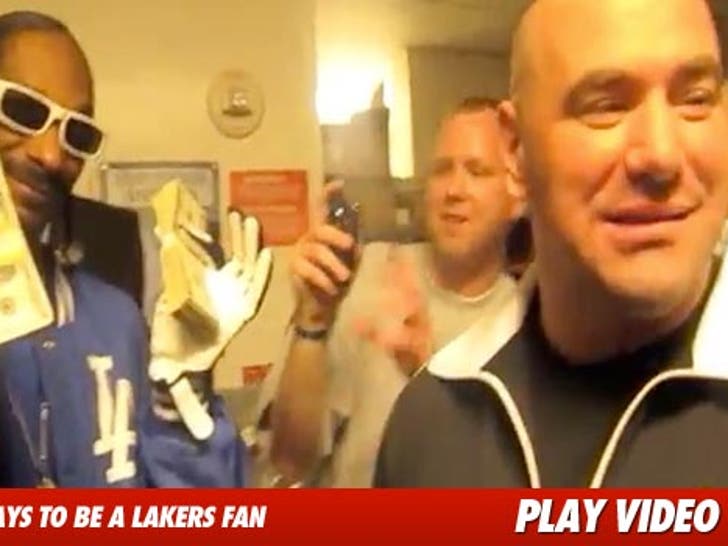 UFC honcho Dana White is a man of his word -- but his word cost him $20,000 because of a bet he lost to Snoop Dogg.
Dana and Snoop made the bet last June during the NBA Finals. Dana took the Celtics, Snoop took the Lakers and ... well, you know the rest.
The UFC prez finally shelled out the money in Vegas on Thursday during Ryan Sheckler's birthday party at Moon in the Palms.
UFC 125 went down this weekend ... so Dana probably made back the money in seconds.