Famed MJ Lawyer -- Michael Was NOT Suicidal!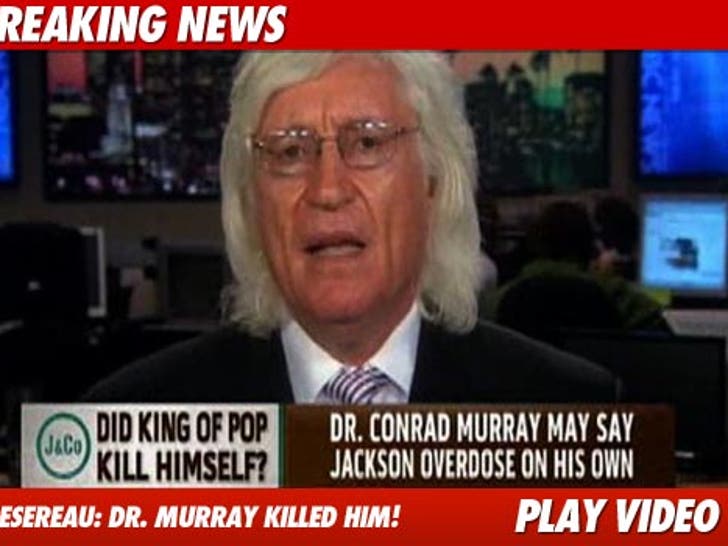 The mega-lawyer who successfully defended Michael Jackson in his molestation case is coming out swinging at Dr. Murray's defense team -- blaming MJ's death squarely on Murray because the singer was "not suicidal."
Thomas Mesereau went on MSNBC today -- and stated, "The defense lawyers have to do something and what they're gonna try and do is reflect attention away from their client and onto Michael Jackson."
He adds, "The reality is Michael Jackson was not suicidal, he was not self-destructive in the way they're trying to say, and hopefully their defense will not succeed."
For the record, Mesereau's "suicidal" statement is not accurate -- because according to our sources, the defense will argue that Michael MAY have accidentally killed himself after trying to self-administer Propofol ... but he was not suicidal.
Perhaps Mesereau's strongest comment -- "I'm sorry that the defense is going to have to bash Michael Jackson to try and divert attention from their guilty client."