T.I.'s Wife Gets Off -- Drug Case Dismissed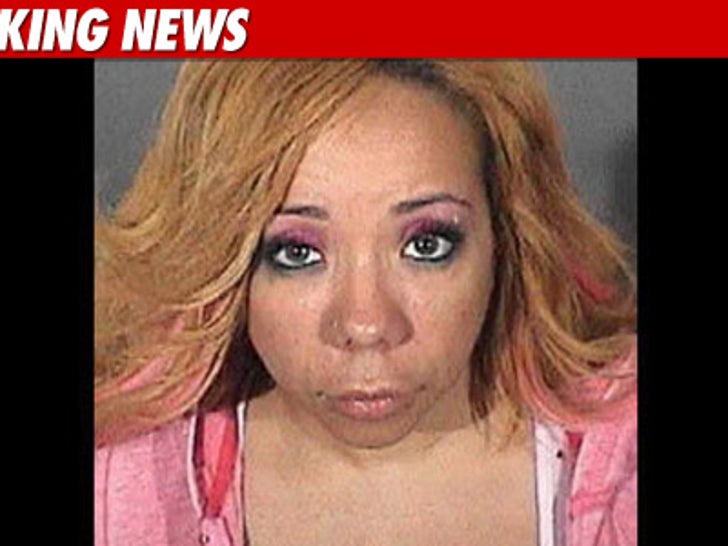 T.I.'s wife Tameka "Tiny" Cottle just scored a major victory -- the drug possession case against her has been dismissed ... TMZ has learned.
The L.A. County District Attorney's office tells TMZ the case was dropped because Tiny completed 24 sessions of a certified drug diversion program in Georgia.
T.I. and Tameka were pulled over and arrested on Sunset Boulevard back in September. They were booked for possession of a controlled substance.
The D.A. dropped the case against T.I. since he was already headed back to prison ... the arrest alone was enough to violate his federal probation.