Man Sues The Rock Over WWE Match from 2000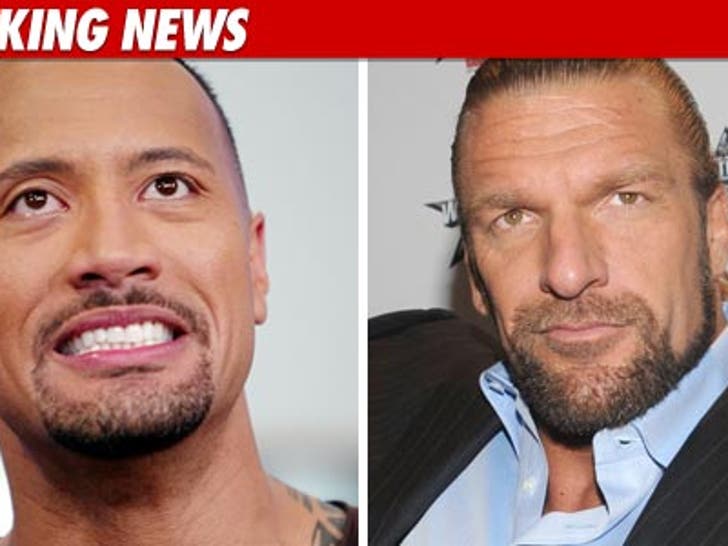 11 years after a legendary WWE match between The Rock and Triple H -- a guy who was in the audience is suing the wrestlers ... claiming he was injured when the men ran into the crowd and knocked a female fan into his knee.
It's all in a Kentucky lawsuit filed by Ronald Basham -- who says he was 7-years-old at the time of the incident ... and too young to sue for himself.
According to the lawsuit, Ronald claims the wrestlers took the fight out of the ring and into the stands -- when The Rock shoved a spectator ... and caused a woman standing nearby to fall onto Ronald ... injuring his right leg and knee.
Ronald claims he sustained "severe and painful injuries" that will continue to bother him. In fact, Ronald says he recently had to undergo surgery on his leg as a result of the wrestling incident.
A rep for the WWE tells us they are "looking into the matter" but says they "don't comment on pending litigation."