Zsa Zsa Gabor -- The 911 Call
Zsa Zsa Gabor
The 911 Call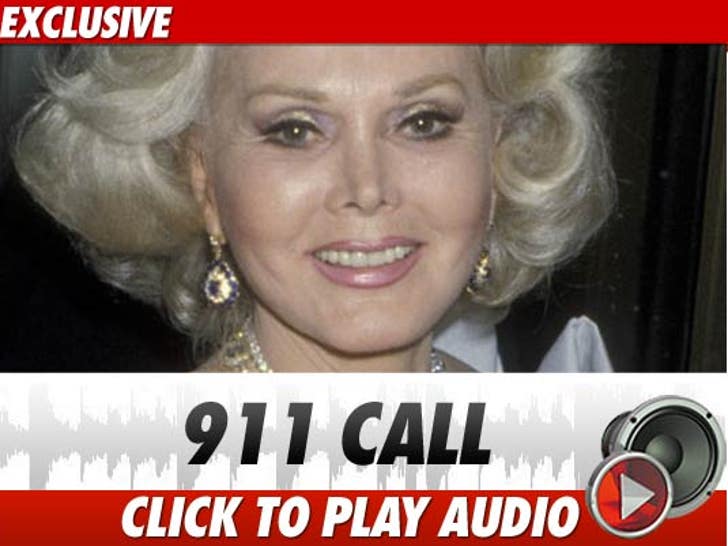 TMZ has obtained the 911 call made on November 12, 2010 -- when Zsa Zsa Gabor was rushed to the hospital for a massive blood clot in her leg.
In the call, her husband Prince Frederic von Anhalt can be heard describing the blood clot and saying, "The doctor says she has to be rushed to the hospital right away."
Prince says she is in "terrible pain" and says she "screams when I touch her leg."
As we reported today, Zsa Zsa will be undergoing an MRI today to determine whether or not doctors can remove her blood clot ... or if she'll have to have her leg amputated.