Conrad Murray Trial Update -- Ordered to Stand Trial for Manslaughter in the Death of Michael Jackson
Dr. Conrad Murray
Ordered to Stand Trial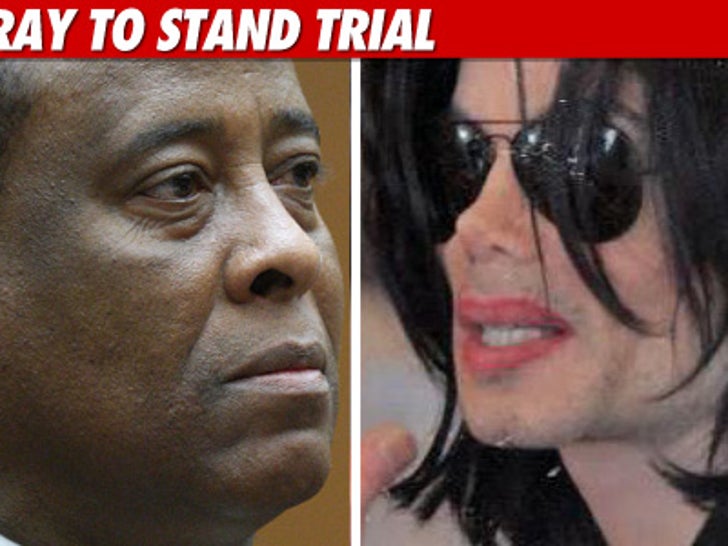 Dr. Conrad Murray was just ordered to stand trial in the death of Michael Jackson.
Judge Michael Pastor ruled there is sufficient evidence to warrant a manslaughter trial.
In his closing statement, Deputy District Attorney David Walgren told the judge, "It was not Michael Jackson's time to go. Michael Jackson is not here today because of the negligence and reckless acts of Dr. Murray."
Walgren said Murray cared more about covering up evidence than helping MJ.
Judge Pastor's ruling follows a 6-day preliminary hearing in which more than 20 witnesses were called.
If convicted Murray faces a maximum of 4 years in prison.
UPDATE: Murray's lawyer, Ed Chernoff, tells TMZ, "We are disappointed but not surprised. We knew we would be in trial and that's where we're going to end up."