Sheen's OTHER Porno Playmate -- Bombshell McGee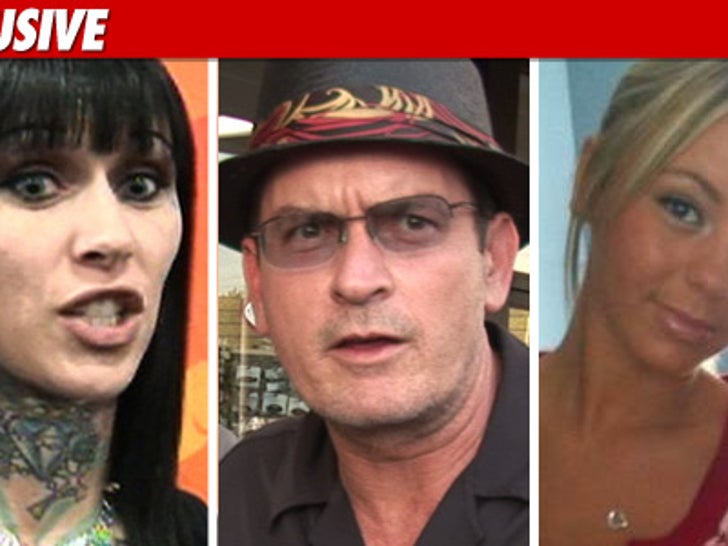 Bombshell McGee was the number two chick in Charlie Sheen's Las Vegas porntourage ... TMZ has learned.
We're told Bombshell and Bree befriended each other hours before their on-stage makeout session for Pauly Shore's comedy show at The Palms on Sunday.
After the kiss, we're told Bree invited Bombshell to come back to Charlie Sheen's penthouse later that night ... and lo and behold, she did.
Around 2 AM, we're told Bombshell and a friend rolled over to Charlie's room -- only to discover a "trainwreck inside" ... consisting of Charlie, booze, and a whole lotta women.
We're told Bombshell -- Jesse James' former mistress -- hung out for a couple of hours ... but it's unclear what happened behind closed doors.