Charlie Sheen's XXX Star -- The Bombshell Kiss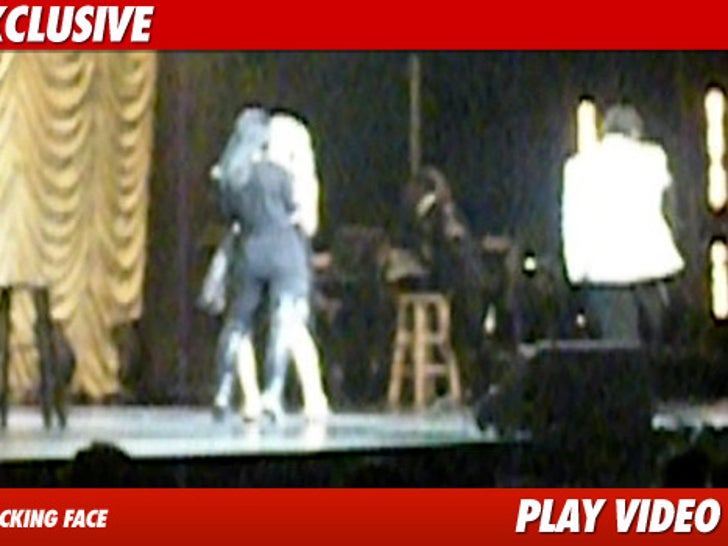 Bree Olson -- a member of Charlie Sheen's Las Vegas foursome -- has already tasted scandal once this week ... when she made out with famed Jesse James' mistress Bombshell McGee.
The girl-on-girl action went down at The Palms Hotel on Sunday ... where the next day, Sheen was spotted taking a shot of Grey Goose at a hotel bar.
We're told the vodka session was the tail end of an epic "bender" -- and Bree, along with two mystery porn stars, was with Charlie for some of the action.
But, as TMZ previously reported, Sheen's people are very concerned about the actor's health -- and members of his inner circle have been urging him to check into a rehab program. We're told Charlie doesn't think he has a problem.
But if Charlie kissed Bree ... and she's kissed Bombshell ... and Bombshell's kissed God knows what ... then dude does have a problem -- he should invest in some mouthwash ... stat.