Michelle 'Bombshell' McGee -- Disses Charlie Sheen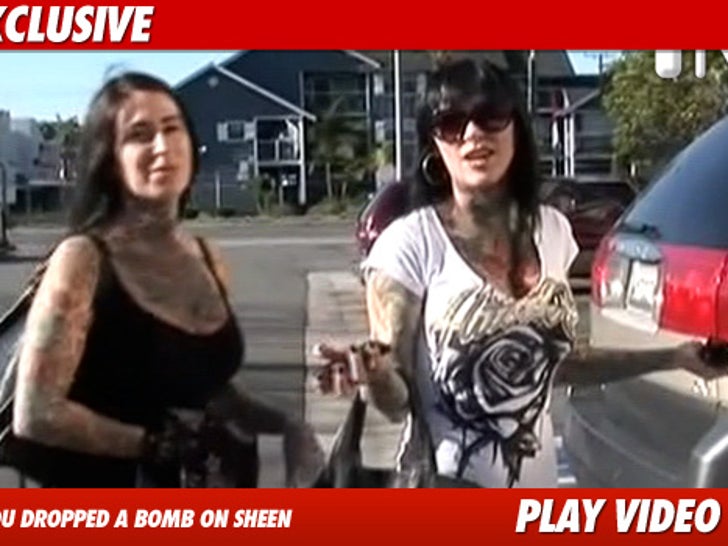 Bombshell McGee has standards ... and apparently, Charlie Sheen just couldn't live up to 'em.
McGee -- who hung in Sheen's hotel room during his Vegas bender this weekend -- was back in L.A. yesterday visiting Dr. Michael Niccole about a boob job (seriously) ... and strolling around with the same tattooed chick she brought to Sheen's "trainwreck" suite.
But when we asked if they'd be partying with the actor again anytime soon, Bombshell was crystal clear -- it ain't gonna happen.