Selena Gomez -- Facebook HACKED!
Selena Gomez
Facebook Page Hacked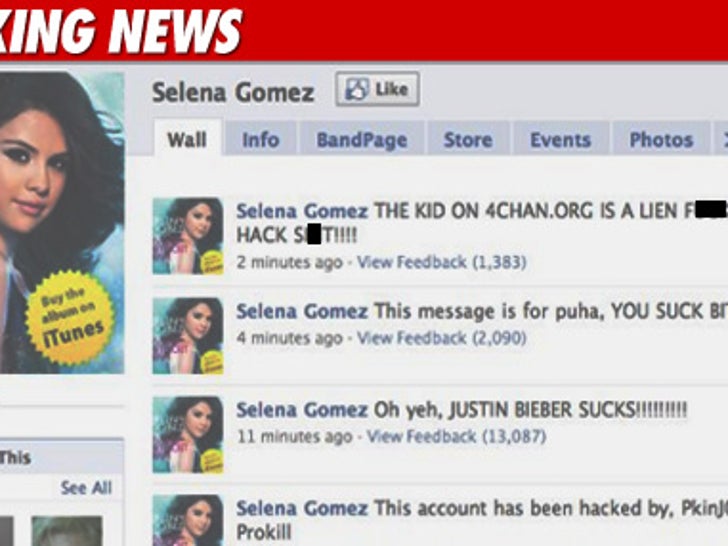 Selena Gomez's Facebook page was hijacked this morning by a hacker who claims he/she was out to teach Mark Zuckerberg a lesson!
Early this morning, Selena's most recent updates had been removed and replaced with some vulgar language ... including a line that read, "Justin Bieber Sucks!!!"
Shortly before the cyber-takeover, someone calling themselves pkinJ0r posted a video to YouTube showing step-by-step how they got access to Selena's page.
But here's the rub -- pkinJ0r explained that he/she WOULD NOT publish his/her changes because he/she wasn't a "tw*t."
Instead, the hacker explained, "This video is to show how easy Facebook's new security page is to bypass."
So who published the anti-Bieber rhetoric??? It's possible pkinJ0r had a change of heart ... or maybe someone else hacked the page.
Either way, Selena's people jumped into action and deleted the hacked posts. Gomez has since posted a message saying, "Sorry everyone. My Facebook Page and Twitter account has been hacked and we are cleaning it up."