Controversy Rages Over New 'Elvis' Recordings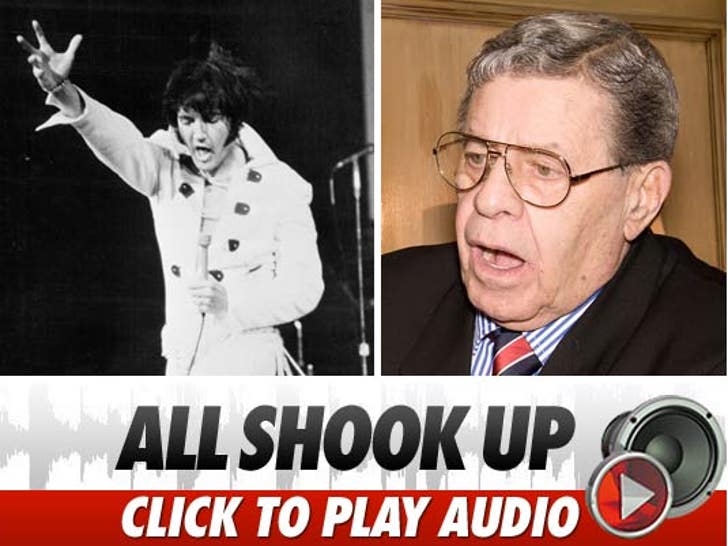 TMZ has obtained a 30-second clip from what could be a historic recording of Elvis & Jerry Lee Lewis back in 1960 -- their only duet in existence -- but there's a problem ... some people claim it ain't legit.
The clip allegedly features Elvis and Jerry Lee Lewis shooting the breeze at Jerry's house -- and based on the audio, Jerry's a big fan of the King.
A guy named Rod Lambert from Nashville tells TMZ, he bought the tape over ten years ago at a yard sale ... and only recently discovered that he could have a piece of rock and roll history on his hands.
An audio forensics expert verified that the voices on the tape were indeed Elvis and Lewis ... but Lambert -- who posted more of the clip on his website -- tells us, the company in charge of Elvis' catalog denied it was really the rock legend.
Lambert claims the full 30-minute version of the tape contains some pretty explicit dialogue -- and although Elvis doesn't say much ... according to Lambert, Lewis wasn't so cautious, saying things like, "If you don't like Jerry's peaches, then get your f**kin' ass away from my tree."
Check out the clip for yourselves and decide.