Lindsay's Sober Pal -- I Have Proof She Didn't Drink!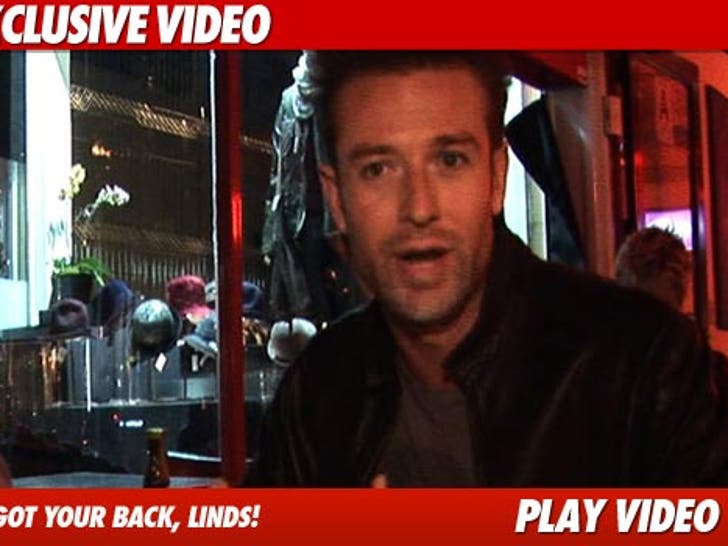 The guy who was with Lindsay Lohan the night of the alleged Betty Ford attack says he has "proof" Lindsay wasn't drinking that night ... but he's being coy.
TMZ caught up with Adam Case outside of a sushi joint in West Hollywood last night, where he once again defended Lindsay -- saying Betty Ford staffer Dawn Holland "overreacted" that night and the whole thing was "blown out of proportion."
Case says he would testify on Lindsay's behalf -- and seeing as how the Riverside DA doesn't appear ready to drop the case just yet ... he just might have to.