Usher -- Suffering from 'Upper Respiratory Illness'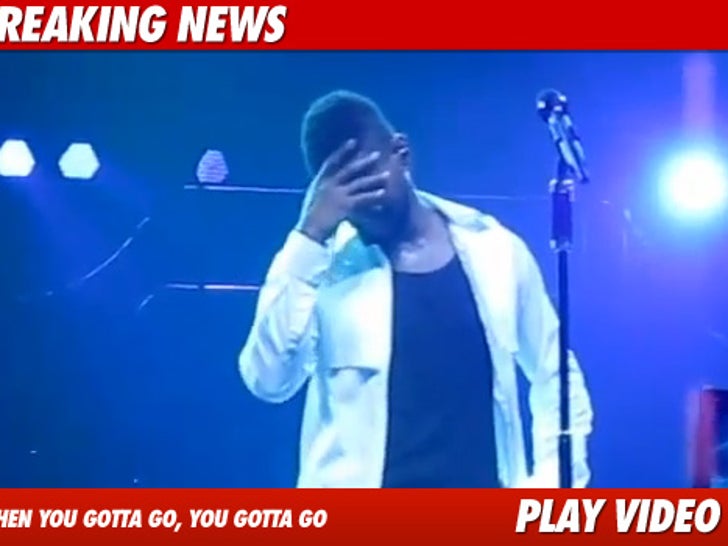 Usher has canceled two upcoming European concerts after coming down with some sort of "upper respiratory illness" ... this according to the singer's rep.
Just yesterday in Berlin, Usher ended a concert early ... after apologizing to fans about not being able to sing.
Now, his rep tells us, "After consultation with doctors, he has been advised to reschedule the upcoming dates in order to get the rest he needs to ensure a complete recovery."
Usher released a statement saying, "I deeply regret having to reschedule the shows. I am truly sorry for any inconvenience I have caused my fans. My fans are the best in the world and I am looking forward to getting better so that I can give them the show they deserve."