MJ Soundalike -- That's Not My Facebook Page!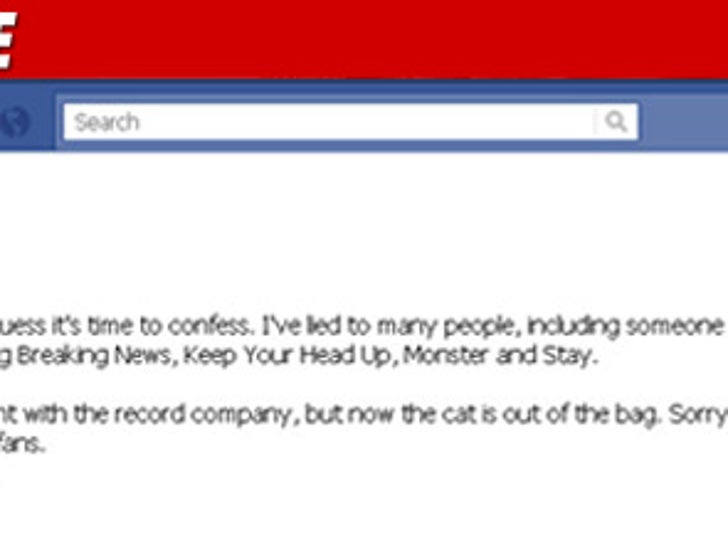 The manager for Jason Malachi says Jason never posted on his Facebook page that he's the voice behind four songs on Michael Jackson's new album, adding Jason's the victim of Internet fraud.
Thad Nauden tells TMZ someone hacked Jason's Facebook page, touting that he conspired to fool Sony, the Michael Jackson Estate and the public by secretly singing songs on the album, "Michael."
Nauden says Jason -- a Deputy Sheriff in Maryland -- wants everyone to know beyond a shadow of a doubt ... he did not sing a single note on the album.
UPDATE: Malachi posted to his MySpace page late last night, "I have NOT made any of those statements that the facebook hacker is posting!!!!!!"