Rick Fox Busted -- Traveling Violation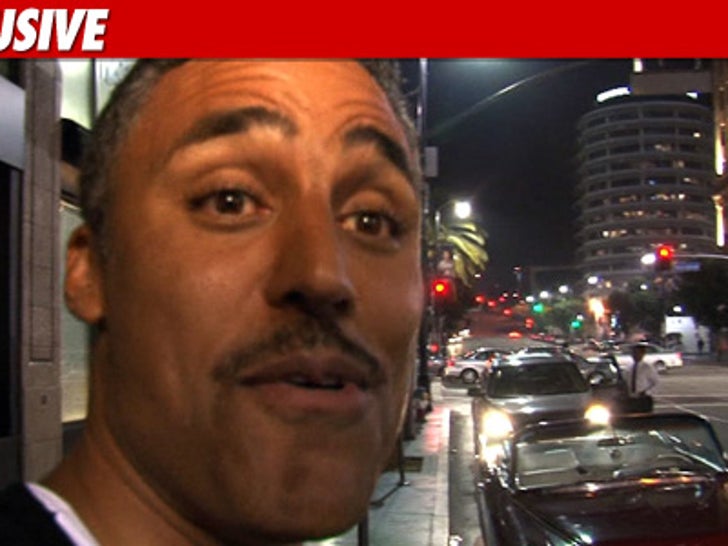 Rick Fox could end up paying the City of Los Angeles nearly $500 -- because TMZ has learned, the ex-NBA star got popped for running a red light recently ... and the cop didn't let him off with a warning.
Law enforcement sources tell TMZ, Fox -- who was driving a brand new BMW 7 Series -- was cruising around west L.A. when he accidentally stopped too late at a red light ... and had to proceed through the intersection.
We're told a cop saw the whole thing and pulled Fox over, citing him for running the red.
The ticket itself costs $446 ... but with traffic school, the final bill could be a lot more.