Steven Tyler -- Chris Medina's 'American Idol' Audition Made Him Cry
Steven Tyler -- The 'Idol' Audition
That Made Him Cry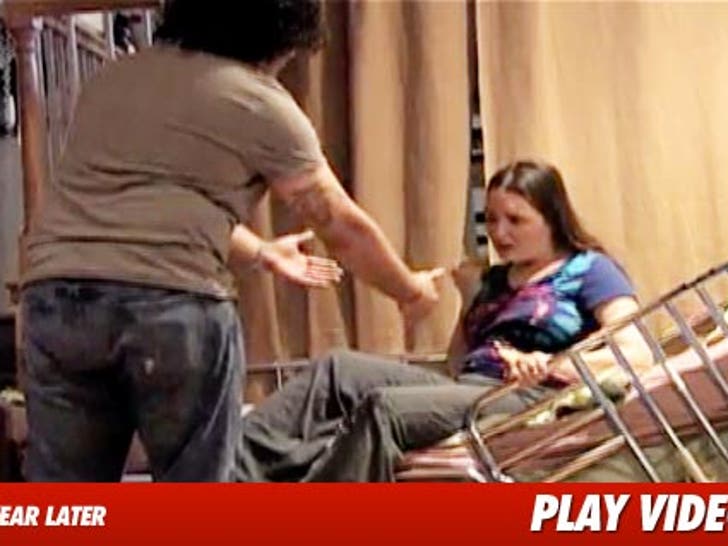 Steven Tyler had an extremely emotional moment during an "American Idol" audition, when a contestant brought his disabled fiancee to watch him compete.
Sources connected with the show tell TMZ, the "Idol" judges were in Milwaukee when 27-year-old Chris Medina walked into the room, accompanied by his disabled fiancee, Juliana Ramos.
We're told Chris told the judges he proposed to Juliana two years ago ... and the couple was making wedding plans when tragedy struck. Juliana got into a horrible car accident on her way home from work in October, 2009, and was left nearly paralyzed with significant brain damage.
The video below was shot one year into Juliana's recovery.
Chris' singing was great, but Steven was so moved by Chris' story ... he got up out of his chair, teary-eyed, walked over to Juliana, and hugged and kissed her.
Tyler, we're told, is becoming the star of the show, with big emotions ranging from snark to Paula-style sincerity.
Chris, who will appear on next week's show, made the top 40.
As for Chris' wedding, it's been placed on hold. The medical expenses are so great, a website was launched to help cover the costs.