Sheen's Escort Pick-Up Line -- Hi, I'm an A-Lister ...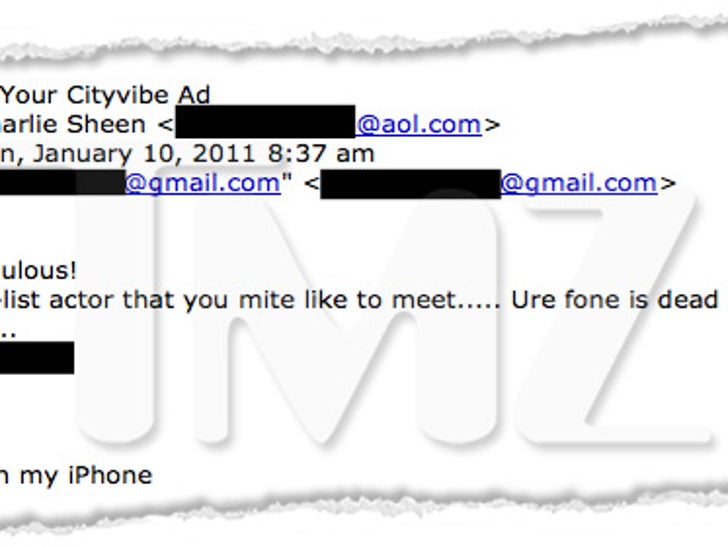 Charlie Sheen didn't use his charm to pick up a professional female companion during his Vegas bender last week ... he used his "A-list" status.
Sheen was surfing around on a website called CityVibe, when he stumbled upon the profile of someone named "Ginger."
Sheen was so smitten, he immediately tried to call her up, but "Ginger's" phone was dead ... so Charlie fired off the following email from his AOL account.
Gotta respect his determination.