Charlie's Party Pad -- 'Looked Like Porn Star Auditions'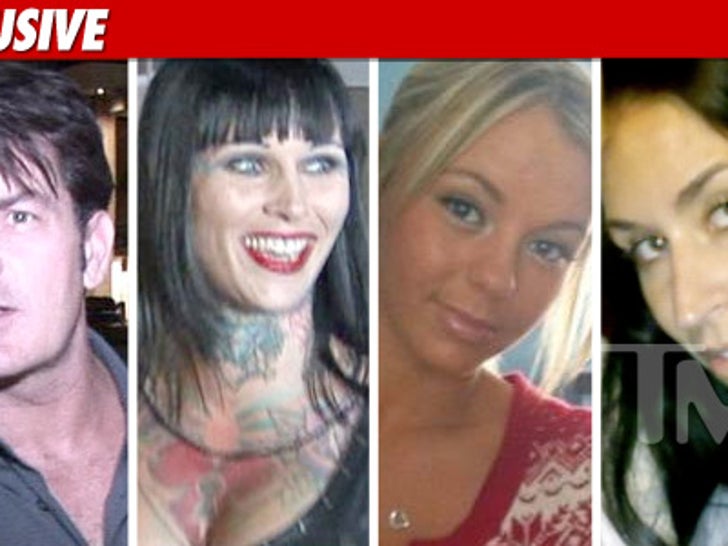 Charlie Sheen's Vegas hotel room was an orgy of booze and women -- complete with "big booby blonde girls fighting for his attention" ... this according to a source who viewed the debauchery with her own eyes.
TMZ spoke to someone who made it into Sheen's penthouse suite at The Palms Hotel on Sunday ... who tells us, "It looked like porn star auditions ... the girls were all over him and he just sat back and took it all in."
As we previously reported, Sheen had been hanging out with porn queen Bree Olson (blonde)... who invited Bombshell McGee (tatted, left) and BM's friend Lindsay Sinai (tatted, right), to come party in the suite. Apparently, they weren't the only ladies who got the invite ...
Our source tells us Charlie "loved the attention" ... and seemed like he was "in his environment."
The "Two and a Half Men" star caught a flight home the next day -- despite an ear infection -- and returned to work this week.