'Idol' Reject Yoji Pop -- I CAN Dance Like MJ!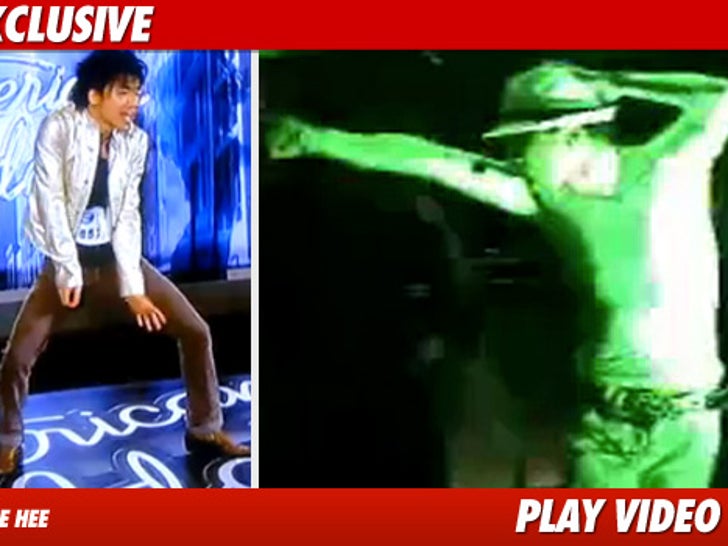 Years before the "American Idol" judges kicked him to the curb last night ...Yoji "Pop" Asano was impersonating Michael Jackson back home in Japan ... and he wasn't that bad!
TMZ obtained footage of Yoji busting out the moves to MJ's "Dangerous" in Osaka back in 2008.
As for last night -- Yoji tells us he's pissed about the way he was portrayed ... or not ... we really had a hard time understanding what he was trying to say on the phone.