Snooki and Jwoww Get Spin-off Pilot from 'Jersey Shore' Shot in Long Island
Snooki and Jwoww Pilot
The Empire Grows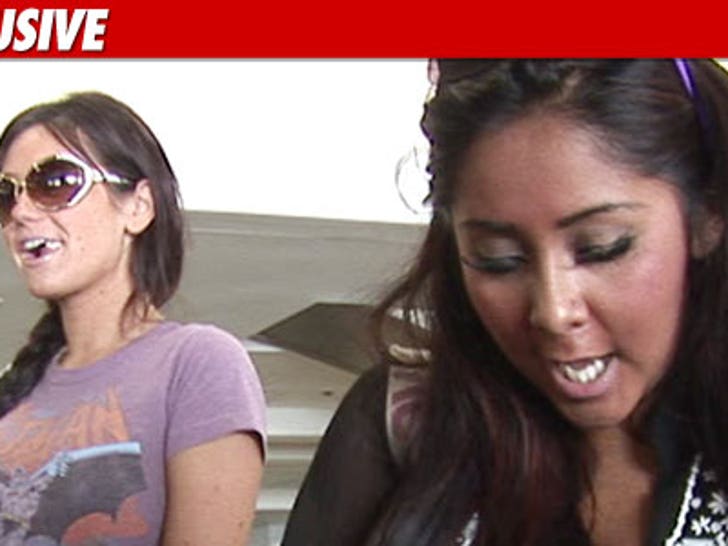 Snooki and Jwoww from "Jersey Shore" fame are shooting a pilot this weekend for a "Jersey Shore" spin-off show ... TMZ has learned.
Sources connected with the production tell us ... the pilot will be shot in Long Island over the weekend. There's no special hook -- it's just Jwoww and Snooki being themselves.
What's really interesting .... MTV wants a pilot. Considering "Jersey Shore" beat "Grey's Anatomy" in the ratings -- plus the fact you kinda know who these chicks are -- a pilot would seem unnecessary.
A word of caution -- Dina Lohan lives near the shoot, so hide the cameras!