Joey Fatone Says Bye Bye Bye to Some Old Stuff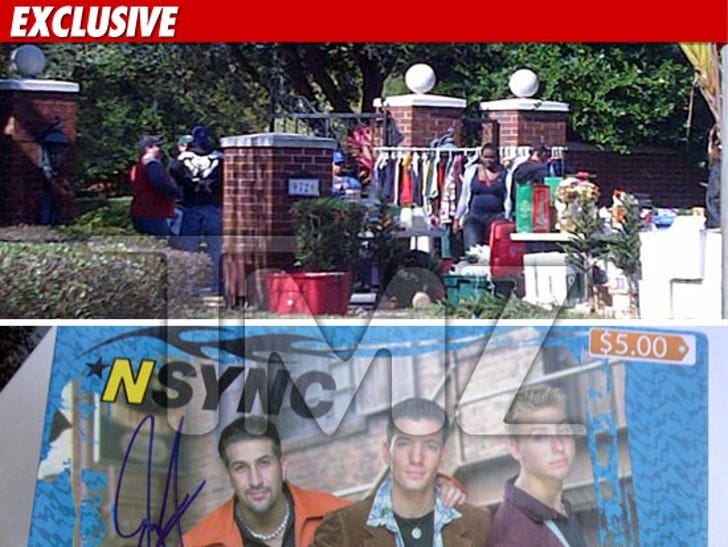 *NSYNC star Joey Fatone is good at getting rid of excess baggage -- he's dropped a ton of lbs over the years -- and now he's getting rid of some other unwanted stuff ... in the form of a yard sale.
Fatone put a bunch of old stuff up for sale outside his home in Windermere, FL. There wasn't a lot of *NSYNC memorabilia up for sale, except for a few generic items. Our guy on the scene bought a puzzle (above bottom) for $5.00 and had Joey sign it for another $10.