Stafon Johnson Files Suit Against USC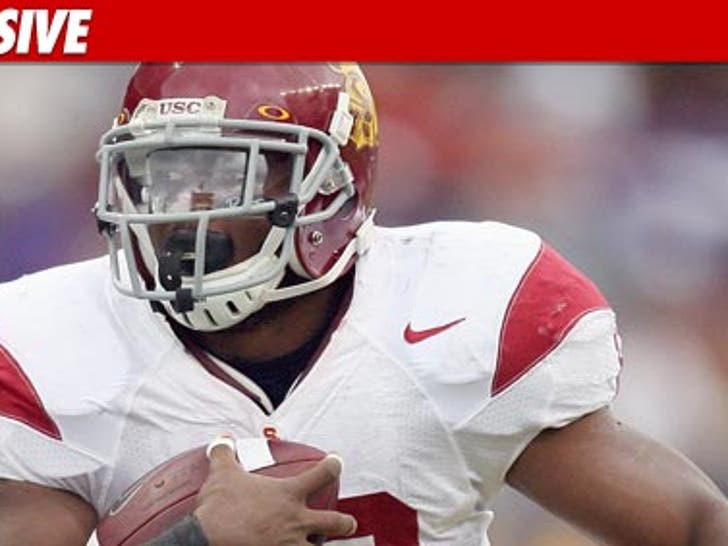 Former USC running back Stafon Johnson has filed a lawsuit against USC over a weightlifting accident that almost killed him -- claiming his USC weightlifting coach recklessly struck the bench press bar that crushed his neck.
Johnson claims he was bench pressing 275 pounds in the USC weight room in Sept. 2009 -- part of the required football regimen -- when Jamie Yanchar, an assistant strength and conditioning coach for the football team, was "spotting" him.
While Johnson attempted to grasp the bar on his own, Yanchar allegedly struck the bar, knocking it off balance and slipping from Johnson's hands. The bar fell on to his neck causing severe injury and ending his college football career.
According to the suit, filed today in L.A. County Superior Court, Yanchar's "negligent, careless and reckless" action in striking the bar "substantially increased the risk inherent in Mr. Johnson's bench pressing."
Johnson -- who eventually signed with an NFL team -- is suing for unspecified damages including loss of future earnings.
UPDATE: A rep from USC released a statementt saying, "USC firmly believes it was not at fault in Stafon Johnson's unfortunate weightlifting accident. We are sorry that Stafon was injured."
The statement continues, "USC and the entire Trojan Family have been exceptionally supportive of Stafon from the minute the accident occurred. We are disappointed to learn that Stafon has decided to file a lawsuit against USC."