Lindsay and Sam Have a Bloody Good Time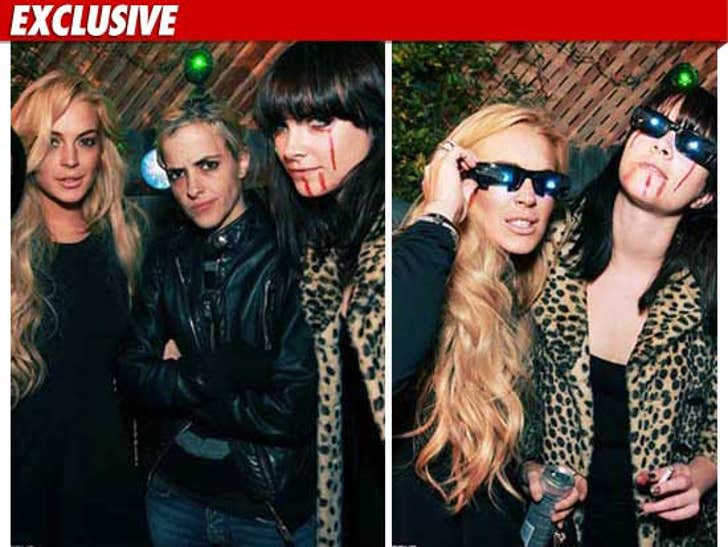 Lindsay Lohan and Samantha Ronson hit up a strange party last week -- where the theme seemed to be bleeding from the eyes and weird 3D type glasses.
The horror-themed party went down last Thursday, a birthday gathering for a mutual friend. A spy at the party tells TMZ LiLo and Sam only stayed about an hour ... and neither of them drank.
As for those crazy glasses ... we're told the user is supposed to wear them with their eyes closed ... and lights placed inside the frame FLASH along with the beat of the music to create a "tripped out effect."
It's good to see the only way Lindsay is tripping ... is through technology.