Spencer's Rap -- I Was Wingin' It For the Colonel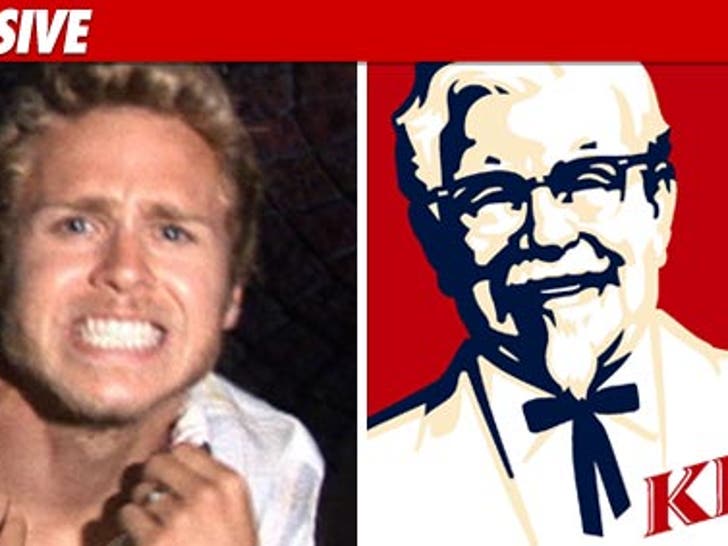 Spencer Pratt claims his catchy-yet-awful rap, "Ain't No Thang But a Chicken Wing" (working title) was supposed to be a stroke of marketing genius for KFC.
Pratt tells TMZ the song was produced by TreBeatz -- who's worked with actual talents like Nas, The Game, and Busta Rhymes -- and that he was "going to pitch it to KFC for a commercial."
Spencer says the deal was fried when he had a falling out with producers -- and he's looking into taking legal action against whoever leaked the track .... saying, "This is an attempt to sabotage my credibility and reputation."