Charlie Sheen Wants to Create 'Porn Family'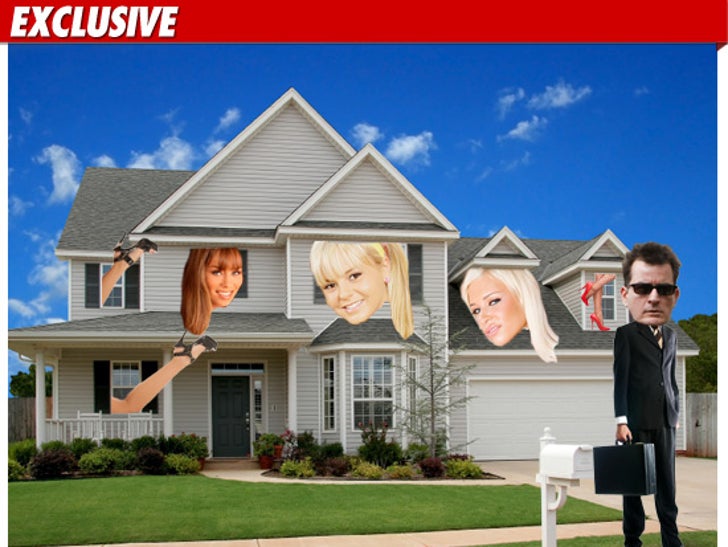 Charlie Sheen wants to be the patriarch of a HUGE "porn family" -- composed of his favorite adult stars -- and he wants them all to live in a mansion down the street from his own house ... TMZ has learned.
Sources connected to Charlie tell us ... during the infancy stages of Sheen's most recent bender Tuesday night, the actor brought his realtor and some of his XXX lady friends to dinner with his neighbor George Santo Pietro -- Vanna White's ex-husband.
We're told the meal was served in the wine cellar at George's home -- located just two miles from Sheen's place -- and Charlie drank ... A LOT.
During the boozefest, Charlie agreed to rent out George's giant estate for four months -- at the rate of $250k per month -- while George goes away on an upcoming trip to Thailand.
And why does Sheen need an extra mansion? Charlie explained that he wants to start a "porn family" -- and he wants the "actresses" to all live in the same house. One big, smutty family.
The next morning, Sheen's people found out about the deal and were "furious" -- and immediately put a stop to the plans.