Jesse James' Ex Arrested for Harassment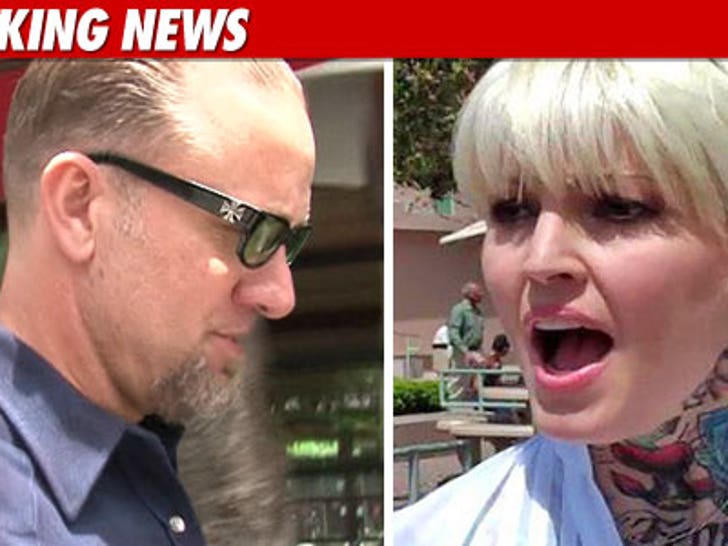 Jesse James' ex-wife Janine Lindemulder was arrested just outside Austin, TX this morning on a warrant for harassing Jesse in a series of "abusive" phone messages ... TMZ has learned.
Janine was popped by the Hays County Sheriff's Department who had three warrants issued for Janine after Jesse turned over threatening voicemail messages he says Janine left for him.
According to legal docs, Jesse claims Janine places "chronic harassing telephone calls to him all hours of the day and night." He says he has received 300 calls just since he moved to Texas. In the docs, Jesse says the calls became "so harassing, abusive and bad" that he turned over several messages to the Austin Police Department.
After she was busted, her truck was towed away (see below).
UPDATE: Janine's attorney didn't know about the arrest, but told TMZ that Janine made phone calls "out of frustration because he did not let her see or speak to her daughter for months."
UPDATE 2: We're told Janine probably won't be able to see a judge until tomorrow, so she'll remain locked up until then.
UPDATE 1/30: Janine went in front of the judge Sunday morning where she was charged with three counts of misdemeanor harassment and a bail was set at $6,000.