Porn Company: You Jacked Our Tila Sex Tape!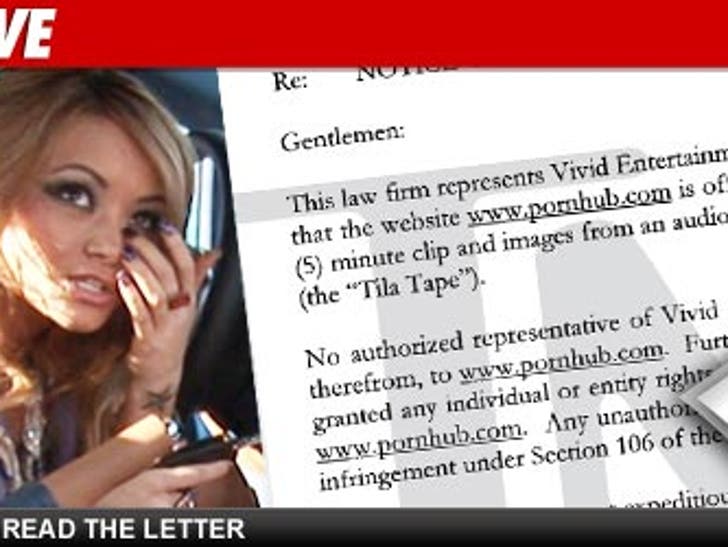 Shocker of the century ... a new Tila Tequila sex tape has leaked onto the Internet -- and the porn studio that owns the frisky footage claims it was stolen from under its nose.
Lawyers for Vivid Entertainment fired off a letter to the folks behind Pornhub.com (who are apparently located in the Republic of Cyprus), demanding it remove a five-minute clip of the Tila tape that hit the web last week. Vivid had plans to release the tape this week and wants to keep it fresh.
And get this ... we're told Vivid thinks it was an inside job -- one of its own leaked the video.
If you can't trust people at a porn company, who can you trust?
UPDATE: Tila's rep gave us this statement: "Tila Nguyen is in total shock and livid right now that someone had the audacity to leak out an intimate tape made with her and her 2 girlfriends without her consent.
That tape was not meant for the public and she has been fighting fiercely in court to not have anything released. We are currently working with her lawyer's to decide what the next steps are."