NostraDumbo -- Elephant Picks Steelers in Super Bowl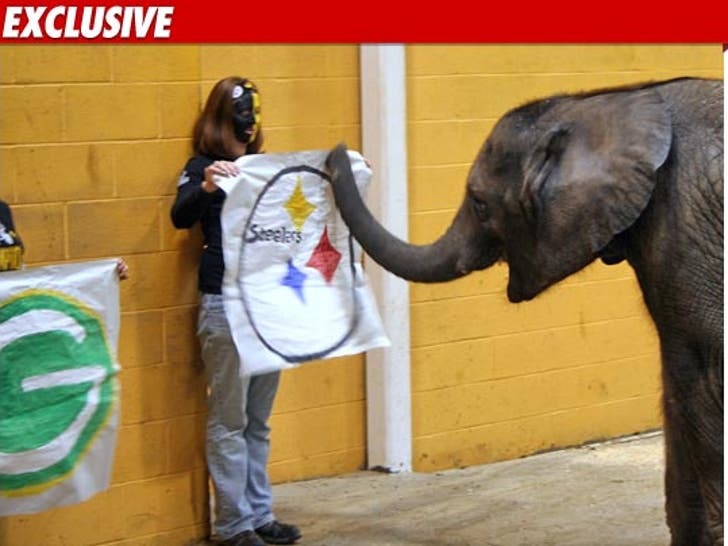 The Pittsburgh Steelers are a LOCK to defeat the Green Bay Packers in the Super Bowl ... so says Angeline the Elephant.
The two-ton oracle made her official prediction today at a Steelers pep rally at the Pittsburgh Zoo & PPG Aquarium.
Among the festivities -- zoo officials fed their resident polar bears out of giant barrels filled with cream cheese ... barrels that were decorated with Aaron Rodgers' jersey number.