Super Bowl Parking -- Big Money for Big D Locals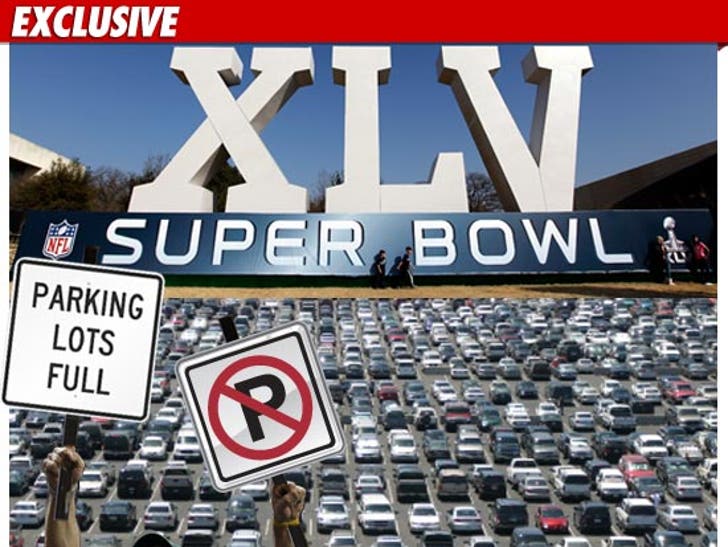 Move over Green Bay Packers fans ... Dallas area locals are also raking in the cheese -- by charging premium rates to rent their driveways to Super Bowl tailgaters looking for room to party.
With stadium parking jam packed -- and street closures all around town -- fans driving to watch the Pack battle the Pittsburgh Steelers are turning to neighbors of Dallas Cowboys Stadium.
We spoke to multiple residents within walking distance of the stadium who are renting out their driveways for as much as $500 a space ... and we're told they're getting scooped up!
At least one entrepreneur is even allowing the tailgaters to store beer in her fridge -- an especially sweet deal since the stadium is banning all pregame partying in its lots.