NFLer Won't Face Felony Charges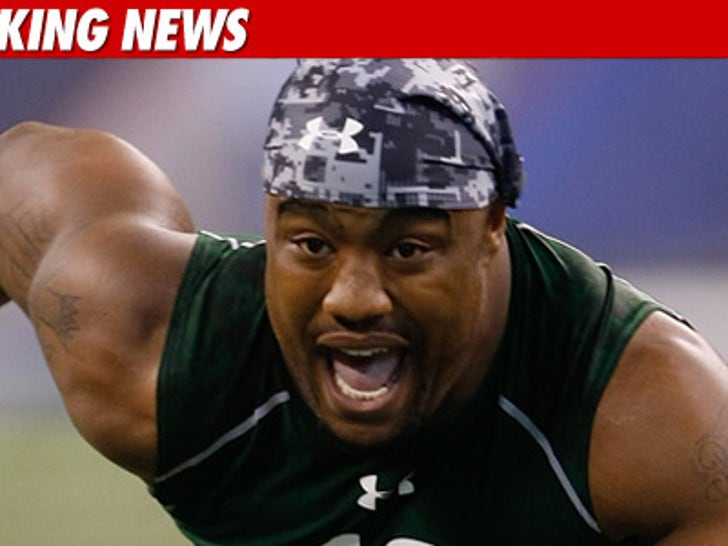 Everson Griffen -- the NFL star who was tased by police last night after allegedly assaulting a cop -- won't face felony charges over the incident, but could still face lesser charges down the road.
Griffen was pulled over around 4:00 PM yesterday near the campus of USC and he failed to produce ID. We're told Griffen tried to take off on foot and allegedly assaulted an officer in the process.
The case has now been referred to the Los Angeles City Attorney's Office for misdemeanor consideration.
According to the charge evaluation worksheet -- after cops tasered Griffin twice, he then reached up and grabbed the cop in the "crotch and squeezed." Seeing as Griffin didn't have a criminal history and there was "absence of injury," the case was referred to the City Attorney for misdemeanor consideration.