NFL Player Tased After Allegedly Attacking Police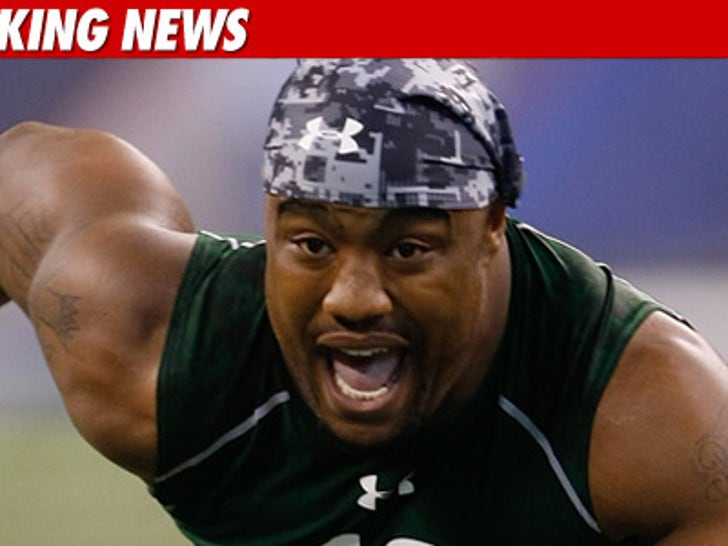 Minnesota Vikings defensive end Everson Griffen was on the wrong side of a taser today -- after the NFLer allegedly assaulted a cop in L.A. -- and it's his second arrest in three days ... TMZ has learned.
Law enforcement sources tell us LAPD pulled over Griffen -- a USC grad -- around 4 PM Monday near the Trojan campus ... and he failed to produce ID.
That's when we're told the 6'3", 275-pounder tried to take off on foot -- and allegedly assaulted an officer in the process.
Sources say cops were forced to take Griffen down with a taser -- and then arrested him on one count of felony battery.
TMZ has learned Griffen was also arrested just this past Friday night in Hollywood ... and booked for being drunk in public. He was released on Saturday.