NBA Star's Stepdad Tased -- The Shocking Footage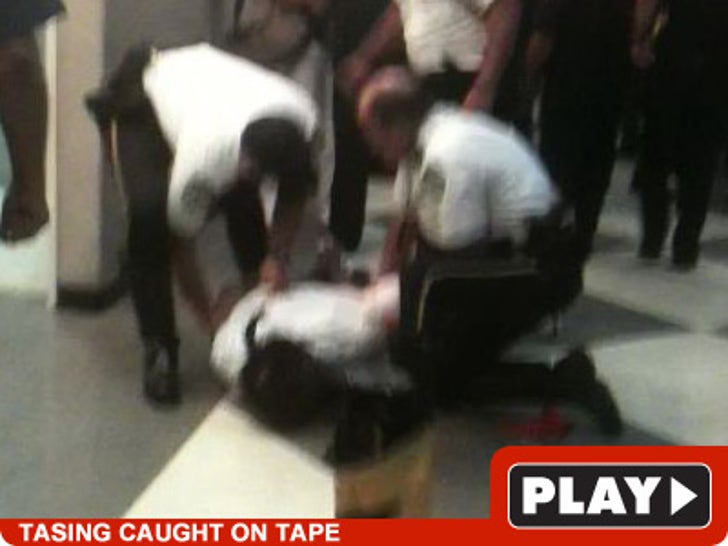 TMZ has obtained video showing the stepfather of Boston Celtics star Marquis Daniels being tased by cops during Game 2 of the NBA Eastern Conference Finals in Orlando this week.
According to Orlando police, officers removed 55-year-old Willie L. Buie from the stands after cops responded to a disturbance. But during the encounter, cops say Buie refused to cooperate and instead, began swearing and then swinging his arms at police.
Buie was eventually subdued in the hallway -- where it took three cops to hold him down. Cops say Buie refused to cooperate and wouldn't allow them to put handcuffs on him -- so they applied the taser ... which can clearly be heard on the tape.
Buie was eventually arrested and charged with resisting arrest with violence.