Slash's Wife Named in Alleged Attack at Ozzy Concert
Slash's Wife
Named in Alleged Attack at Ozzy Concert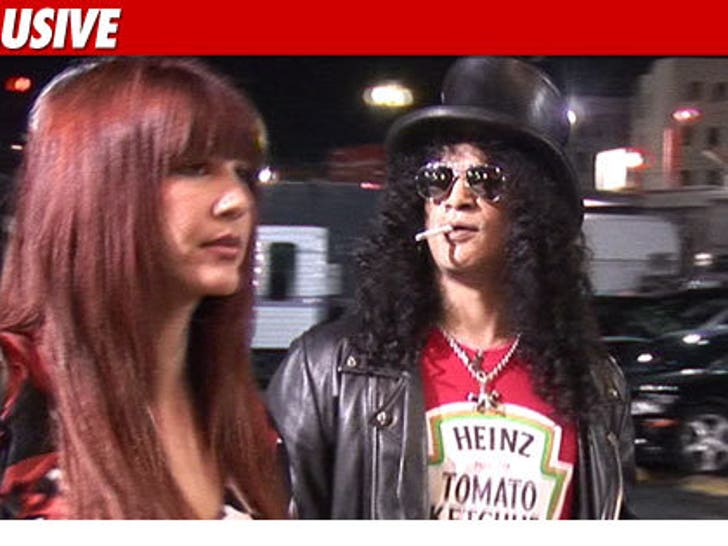 Slash's wife has been accused of kicking another woman in the stomach at an Ozzy Osbourne concert in L.A. this week ... this according to law enforcement sources.
According to the police report, it all went down backstage -- where Slash and Mrs. Slash were hanging out after Slash performed.
Sources connected to the victim tell us Mrs. Slash -- aka Perla Hudson -- saw her rock star hubby talking to the other woman and flipped out. We're told Perla approached the two and kicked the other woman in the stomach.
The alleged victim refused medical attention -- but she did contact police and filed a report naming Perla as her attacker.
Law enforcement sources tell us the matter is currently being investigated. So far, no charges have been filed.