Steve Harvey -- Outrage Over Paperback Book Mystery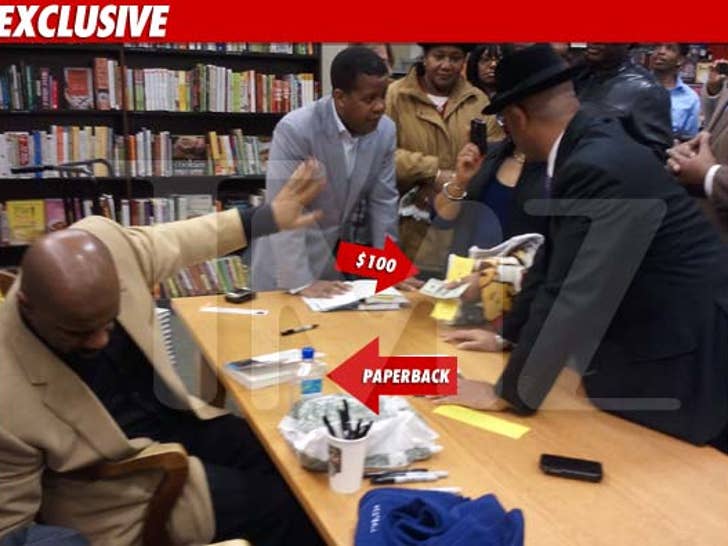 Steve Harvey gave one of his fans a $100 bill in exchange for a copy of his new book -- after the comic noticed something about the cover that could expose a thief ... TMZ has learned.
It all went down at a book signing in Virgina last month -- when a woman handed Steve a paperback edition of his new book, "Straight Talk, No Chaser."
We're told Steve quickly realized the paperback edition has NOT been released yet and asked the woman where she obtained it. The woman insisted she bought it at a local store and even produced a receipt.
Steve offered the woman a cool $100 to keep the book -- and gave her a free hardback edition. But now, he's embarked on a mission to find out who leaked the paperback version ... and make whoever is responsible PAY.
So far, no official comment from Harvey's camp. Thanks to 106.5 The Beat for the pic.