Judge to Steve Harvey's Ex: No More Bad Mouthing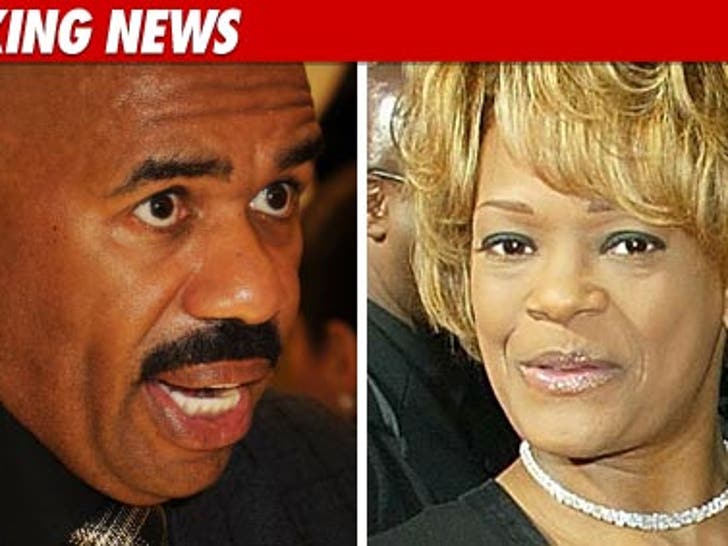 Steve Harvey's ex-wife -- who's publicly accused the comedian of leaving her homeless -- was just ordered by a judge to shut her trap ... TMZ has learned.
Steve won an injunction against his ex Mary Lee Harvey in Texas state court yesterday -- which bars her from slamming Steve in the media ... including YouTube, Facebook, MySpace and Twitter.
The gag order follows a number of incendiary videos Mary Lee recently posted about Steve on the Internet -- accusing him of leaving her homeless, stealing her wealth, and turning their son against her.
According to the court, Mary was NOT left homeless ... she was awarded THREE houses in their divorce -- and Steve did NOT take her money ... he was paying her $40k a month.
The gag order stays in effect until at least the next hearing, which is set for March 10.