Steelers' Championship Gear -- What Could Have Been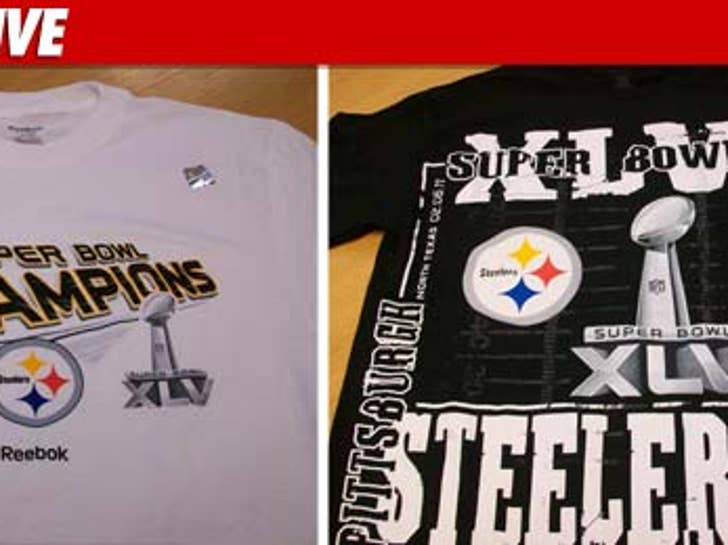 Here are the Super Bowl XLV championship t-shirts that would have sold all over Pittsburgh had Ben Roethlisberger played better on Sunday ... instead, it's all going to Zambia.
Just like the pre-made NY Jets AFC Championship gear ... the un-sellable Steelers Super Bowl Championship merchandise is going to World Vision -- a charity that provides relief for countries in need.
The AFC is getting very popular overseas ...