NY Jets Championship Gear -- HUGE in Zambia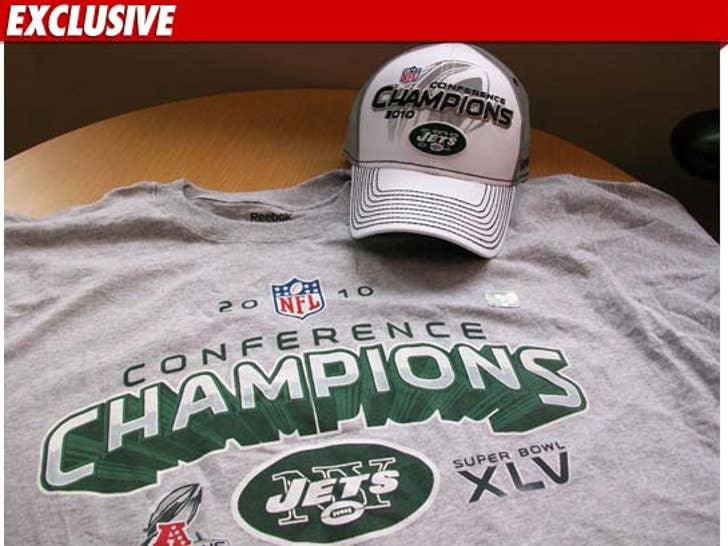 What's bad for the NY Jets is GREAT for Zambia, Romania, Armenia, and Nicaragua -- because they're all getting free Jets gear ... that happens to contain a slight historical error.
TMZ has learned ... the boxes and boxes of pre-printed official Jets and Bears championship apparel and towels are headed to an organization called "World Vision" -- which is dedicated to helping the less fortunate in impoverished communities worldwide.
We're told the gear will be distributed to the aforementioned countries in March -- along with the pre-made merchandise for the squad that LOSES in the Super Bowl.
FYI -- it's the second year in a row the Jets have donated their AFC championship gear to a greater cause. They're very generous.