Lindsay's Jeweler: She Did This to Us Before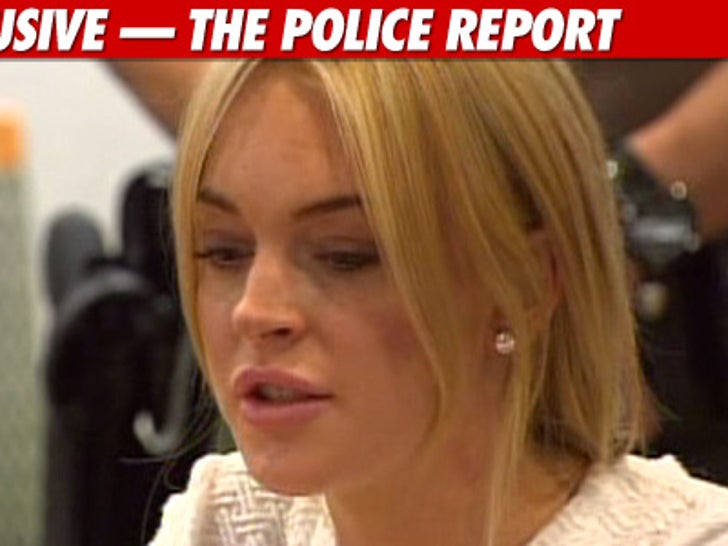 Four days before Lindsay Lohan allegedly stole the $2,500 necklace at the center of her felony case, she tried walking out of the same store with a diamond earring ... this according to the police report obtained by TMZ ... but the prior incident could actually help Lindsay's case.
According to the report, on January 18, four days before the alleged necklace incident, Lindsay went to Kamofie & Company and tried on a pair of 18 karat gold white diamond earrings. Lindsay removed one earring and left the other in her ear while she shopped.
According to the report, "Ms. Lohan gathered her things and started to leave the jewelry store without making a purchase. Ms. Lohan's hair was flipped to one side covering the diamond earring."
The report states, "[The clerk] stopped her and reminded Ms. Lohan she was still wearing the earring. Ms. Lohan laughed, admitted to her mistake and removed the earring from her ear and returned it to [the clerk]."
The scenario involving the earrings is similar to Lindsay's conduct in the store when she left with the necklace.
Ironically, the earring incident could actually help Lindsay. She had absentmindedly left her own, more expensive earrings on the counter as she began walking out of the store with the single earring. And, people who know Lindsay say she's a scatterbrain who forgets basic things all the time.
Remember, trials are all about creating reasonable doubt. So she's either a klepto or forgetful... and when in doubt, the verdict must be not guilty.