Charlie Sheen Has a Mitt Fit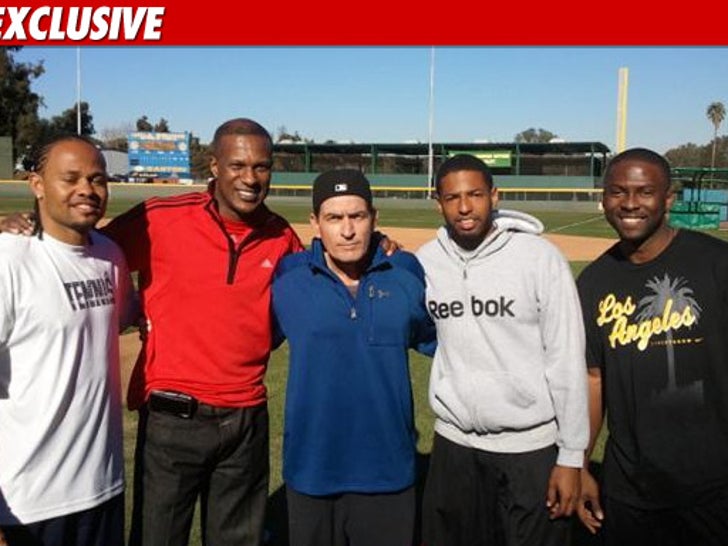 Charlie Sheen is distraught and needs help ... and he knows it. Charlie's friends tell TMZ yesterday's batting practice was a huge wake-up call ... for Charlie to hit the gym.
As we previously reported, Charlie hit up UCLA for some batting practice with a few major league buddies ... before giving an awesome anti-drug pep talk to the college team -- and the guy wasn't half bad. In fact, he almost hit a home run.
But "almost" ain't good enough for Charlie -- sources close to the actor tell us, he was distraught over his sub-par swinging skills ... so he made a beeline for the weight room and went back again today.
Who'da thunk Charlie would need help playing the field?