'Pawn Stars' Ride -- Five Figures in Damage
'Pawn Stars' Ride
Five Figures in Damage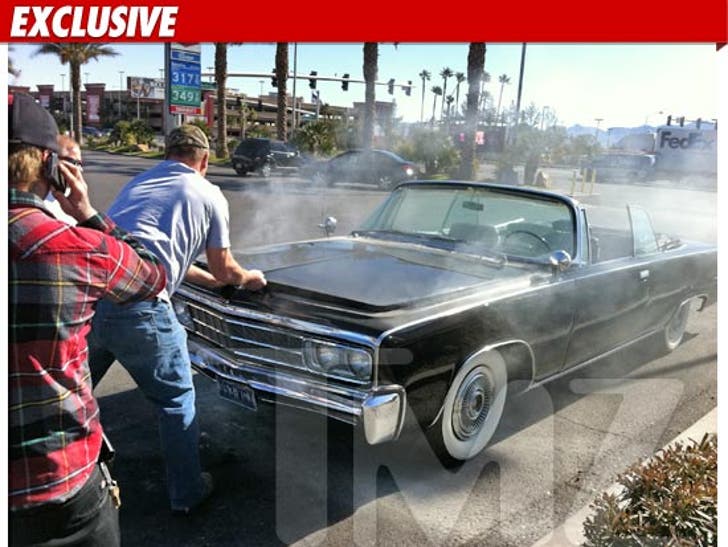 Turns out that 1966 Imperial Crown Convertible made famous on "Pawn Stars" that went up in flames the other day is in worse shape than originally thought -- and it's going to cost $10,000 to fix it!
As we first reported, the engine suddenly burst into flames while a production assistant on the show was driving it back to the shop.
A rep for the show tells us they took the car apart and now they think it'll take $10k worth of work to get it up and running again. The car belongs to Old Man Rick, who tells us, "She's gentle and these young little bastards these days don't know how to treat anything with care. That boy drivin' it, you can't fix dumb."
Looks the car might not be the only thing that gets fired.