Robert Blake Kicked Out of Memorabilia Show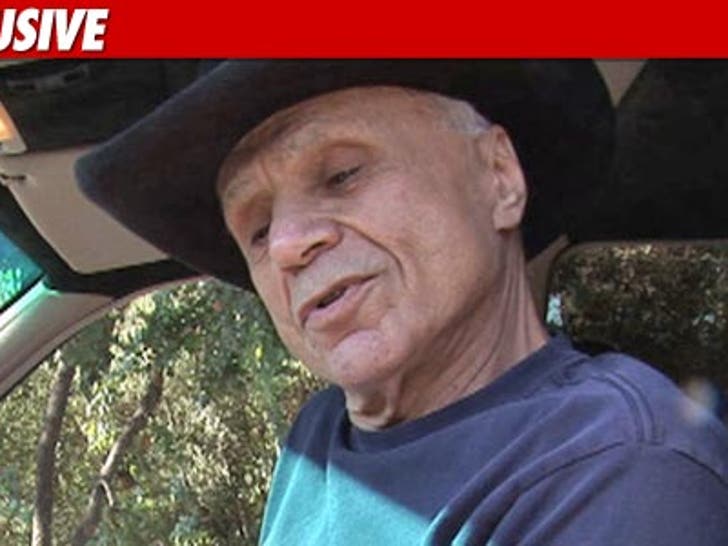 Robert Blake was escorted out of a hotel by security this afternoon after he got into a disagreement with the organizers of an event he was featured at.
Blake was supposed to sign autographs at something called The Hollywood Show at the Burbank Airport Marriott Hotel & Convention Center over the weekend. Kevin Martin, co-owner of The Hollywood Show, tells us Blake was "being a diva" yesterday and complaining the line at his table was too short. Blake eventually left early.
Martin says Blake then showed up several hours late today and told the organizers of the event to make an announcement saying he would sign autographs for free. Martin says Robert became unruly yet again and was asked to leave. Martin says security escorted him out of the hotel.
But then, according to Martin, Blake began signing autographs for fans in the parking lot, which didn't sit well with the organizers -- so they had security order him off the property.
UPDATE: We got our hands on video from inside the show (see above). You can hear Blake apologize to fans for yesterday, mostly to applause, though some were still upset. The video cuts ... and Blake is telling people he's been asked to leave and security is there to escort him out. You can also see Blake trying to sign some autographs in the parking lot, but then he's asked to leave again.