Harlem Globetrotters Trick Out Justin Bieber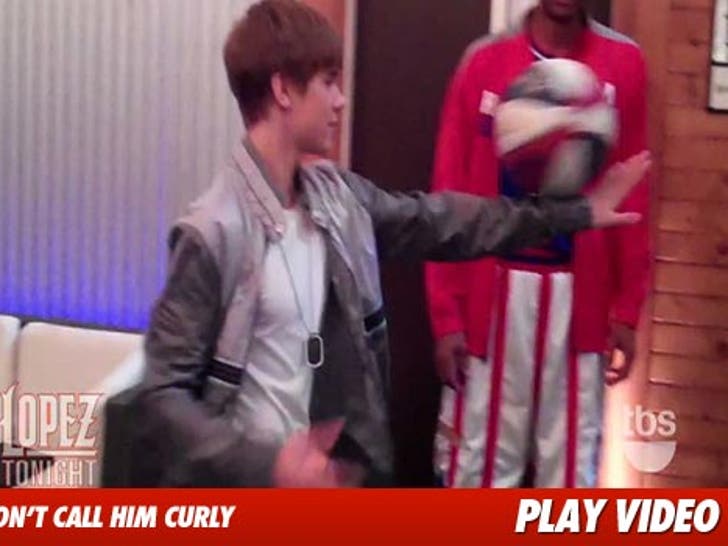 He's 5'5" ... 110 pounds ... and white -- but Justin Bieber proved he's got what it takes to hang with the Harlem Globetrotters ... including a mastery of that whole ball-spin-on-the-finger trick!
Bieber was kickin' it with the Globetrotters backstage at "Lopez Tonight" last week ... when the professional ballers broke out some of their best moves -- and Bieber managed to keep up.
JB's set to appear on "Lopez" tomorrow night -- wonder if Justin's parents will let him stay up late enough to watch??