Charlie Sheen -- No Offense Taken by Parting Shot
Charlie Sheen
No Offense Taken by Parting Shot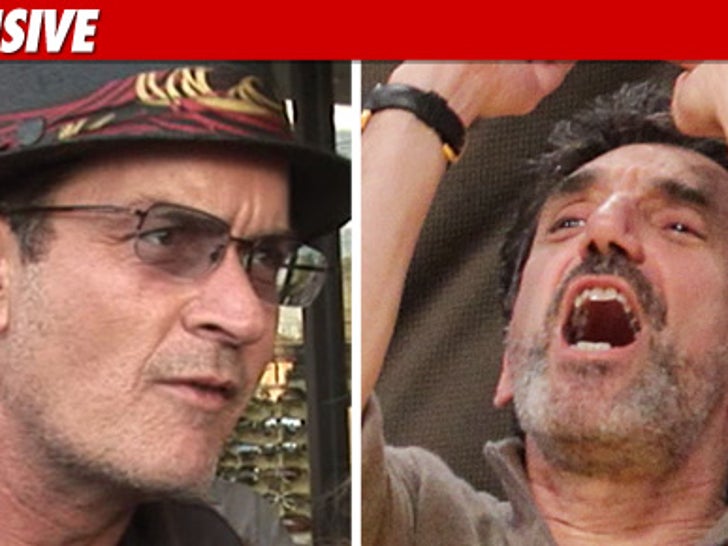 Charlie Sheen actually thought the creator of "Two and a Half Men" was extending an olive branch when he took a shot at Charlie's wild lifestyle ... sources connected with C.S. tell TMZ.
Chuck Lorre put a slate up at the end of last night's episode, in which he said, "I don't drink. I don't smoke. I don't do drugs. I don't have crazy, reckless sex with strangers. If Charlie Sheen outlives me, I'm gonna be really pissed."
On one level it seemed like an act of war. But our sources say Charlie said, "I actually saw it as a nice gesture." Charlie thinks it shows how he has a knack for taking a lickin' but keeps on tickin'.
Nonetheless, Charlie and Chuck are at loggerheads over Chuck canceling 4 of the remaining 8 episodes this season.