Alleged Playboy Outbreak -- Grotto Under Investigation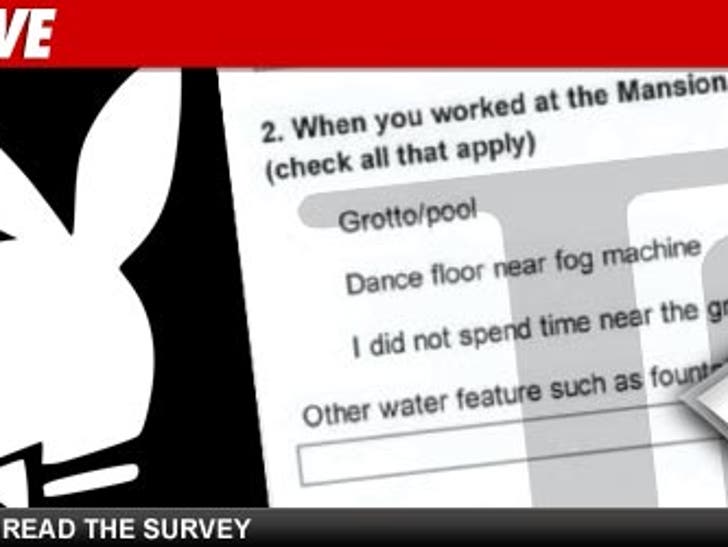 The legendary grotto at the Playboy Mansion has been targeted in a Health Dept. investigation into what may have caused a respiratory epidemic following a party at Hef's place earlier this month.
TMZ has obtained a survey sent to everyone who worked at the Mansion during the week of an Internet-entrepreneur bash on Feb. 3 -- in an effort to see if there's a connection between the mansion's grotto/pool and the outbreak.
The survey specifically asks if the workers spent time around two party-centric "water features" on the property -- 1) Grotto/pool ... 2) Dance floor near fog machine.
Investigators also want to know how much time employees spent in each environment.
The survey notes that the L..A County Department of Health may follow up with certain individuals depending on their answers.